---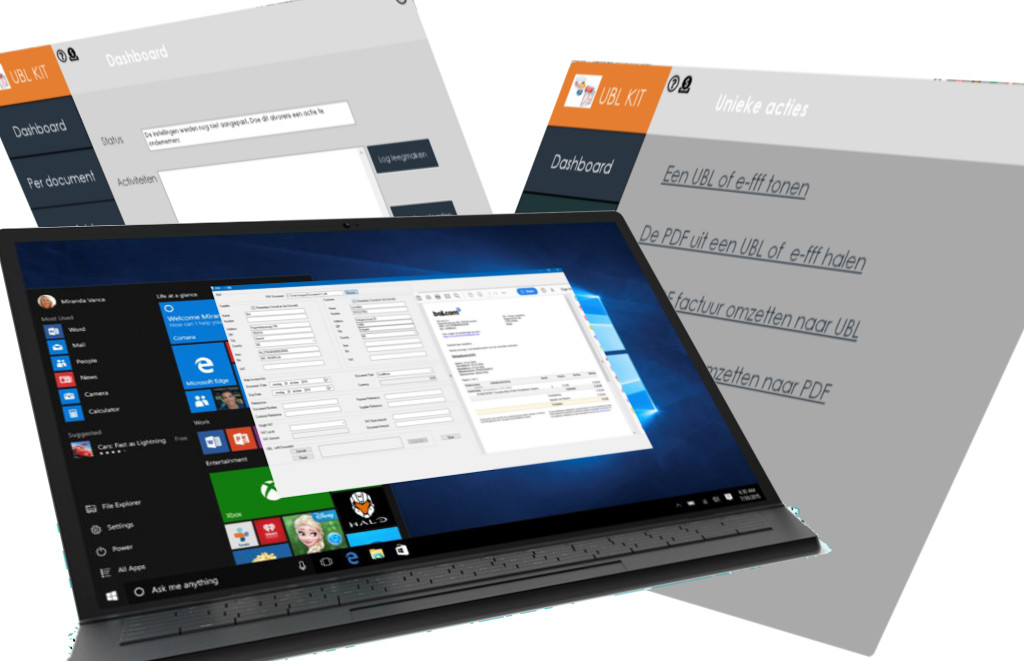 Why UBLToolkit?
UBLToolkit was a windows application and has now been converted to an online tool to easily work with UBL files ( electronic invoice file). I am active in the world of the electronic invoice and found nowhere an easy way to quickly view and manipulate those files. You now have an online alternative that offers you similar features !
---
Who is the supplier, who is the customer, what is the amount of the invoice? Where is that pdf of the invoice? All simple things where an e-invoice is suddenly no longer a solution, while it should just make our lives easier.
Go to the UBLKit (online)
---
UBLKit filosophy
Simplicity
Go to the online section and start working with your electronic invoices
Independant
Not associated with any of the major players in the market. No other objective than helping the user to manage his electronic invoices. There are no limits and no member obligations
Non-technical
This tool is not for technicians and developers. You may use it, but I don't include complicated things in UBLKIT. You may have a look at the linked content for special things.
---
Core features of UBLKIT
Reading UBL files
The UBL file is a technical file, difficult to read. If you open it, you can' easily see what this document is about. UBLKIT displays the invoice in a normal way as a readable invoice
Convert a UBL to a readable PDF invoice
If you receive an invoice in raw UBL format, you can use UBLKIT to present a readable PDF format of this invoice.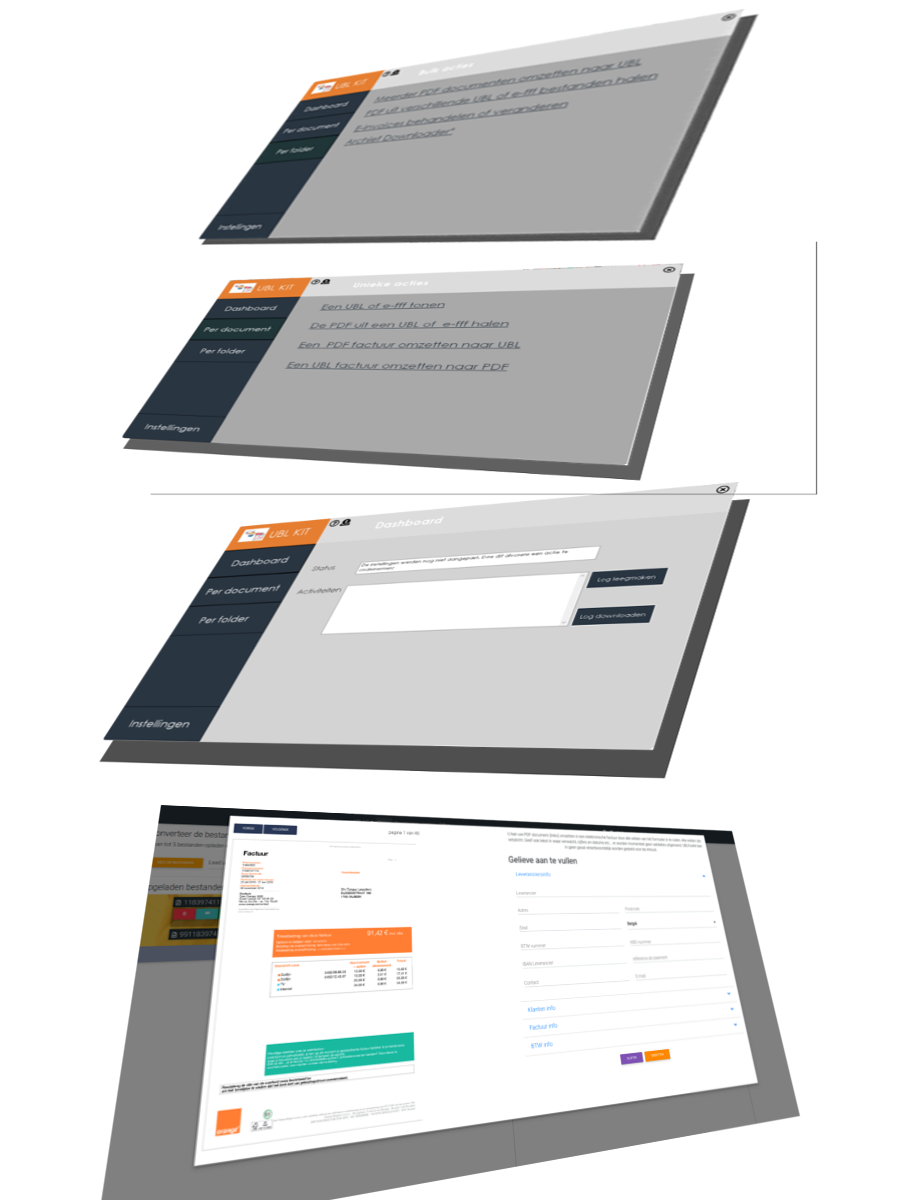 Convert a PDF document to an UBL
Convert your own PDF invoice to a correct UBL invoice with your PDF invoice embedded so that your customer can receive your invoice in his preferred format
Extract the PDF from the UBL invoice
Make your life easy and extract the PDF format of the electronic UBL invoice. Most versions have them packed inside.
---
What you can't do with UBLKIT
UBLToolkit is not a specialist tool and does not aim to be the reference for UBL or electronic invoicing. The application or site only makes the handling of electronic invoices accessible to the general public.
UBL Validator
For example, you will not find any functionality in this application that checks the validity of the UBL invoice or checks whether all UBL rules have been adhered to.
No strict VAT rules
The functionality to 'transform' the PDF invoice in UBL format is, for example, relative because the VAT rules are not strictly applied. There is still room for improvement
Create invoices
If you're looking for an invoice solution, you need to go on searching. Here you will only be able to convert your invoice in pdf format to an electronic invoice.
---